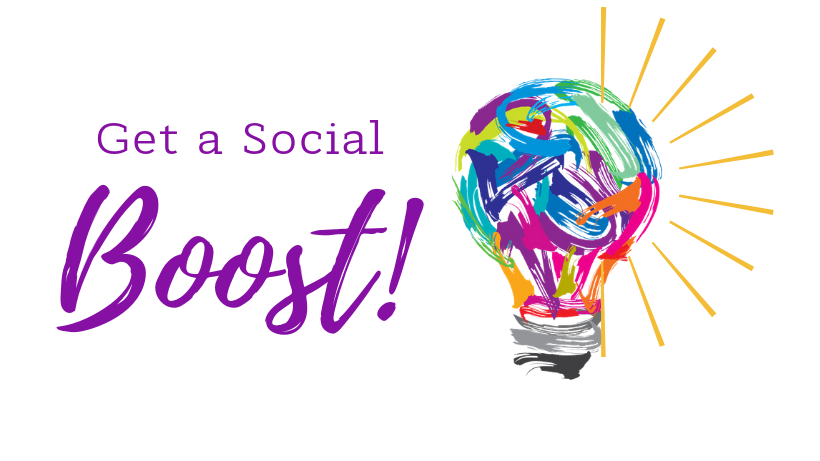 Welcome to Get a Social Boost!
Here at Get a Social Boost we help you grow your online social presence by highlighting your business and helping it shine. As a team, we work closely together to make sure our clients are our #1 priority!
Combined we have over 13+ years of experience online through Internet marketing, blogging, direct sales, managing others businesses as virtual assistants and much more.
We work with both short and long term clients so please don't hesitate to reach out to discuss your needs. Our client base is limited. Make sure to secure your spot.
Here at GASB we focus on doing work we love which in turn will make your business successful. We are committed to making you and your business a priority. Working with a smaller clientele ensures that your needs are met – you are considered family.
Be sure to check out our services to see what we can offer you. You can find Angie on LinkedIn too.
Looking for help with WordPress? Need blogging tips? Be sure to sign up below to get on our mailing list and we'll give you the info on how to join our Facebook group where you can connect with us every day. This is the place to be for those who blog on the self hosted WordPress platform. Plus we share social media tips and more. See you on the inside.
It's important to know who you are working with, here's a little about us.

Angie is a stepmom and grandma with 5 grand kids. She and her hubby Kevin live in IL, have 2 cats and a macaw. They love to travel especially anywhere they can kayak & snorkel. You can find Angie at Her Grand Life. She loves mermaids and camping in their new travel trailer. Her newest passion is all things beauty.
Rikaine is a mama of three daughters and wife to her Honduran husband. She is bilingual and often mistaken for a native Spanish speaker. You can find her at Life Via Rikaine where she talks about all things Health and Faith. She enjoys photography and is an avid reader.
We look forward to helping you get the word out about your business, grow your audience, increase your traffic and improve your social presence. We are here to highlight your business and make it SHINE! Be sure to check out our services page.